Please note, we now use fobs (frequency operated buttons) for entry to the building and to most amenities. Please visit the office for info or changes to fobs.
From our Rules: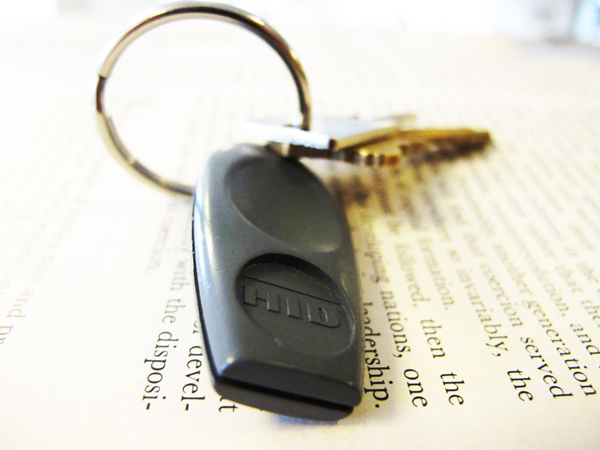 1.1. Keys
This Rule is supplementary to the Corporation's right of access set forth in the Condominium Act, 1998 and the Declaration. Owners shall provide the Management Office with duplicates of all keys necessary in case of emergency to enter their units. If an owner fails to provide a key to his or her uni for any reason, any damage to the unit, other units or the common elements resulting from forced entry or delayed entry in case of emergency shall be borne by such owner. The Corporation may enter any unit upon reasonable notice, in order to carry out the objects and duties of the Corporation, however, that in case of an emergency it may be reasonable for the Corporation to gain immediate access to a unit. (i.e. without notice).
* The Corporation shall keep the keys in safe storage
3.2 Keys
The fire code requires that entry to units be available at all times as required in emergency. Duplicates of all keys necessary to enter any unit must be in the possession of the Management Office. Cf. para. 1.1. above.