On November 16 twelve FP residents came out to the Social Committee's "Paint in the Perrier" to create their own paintings. Here's a talented group with their art.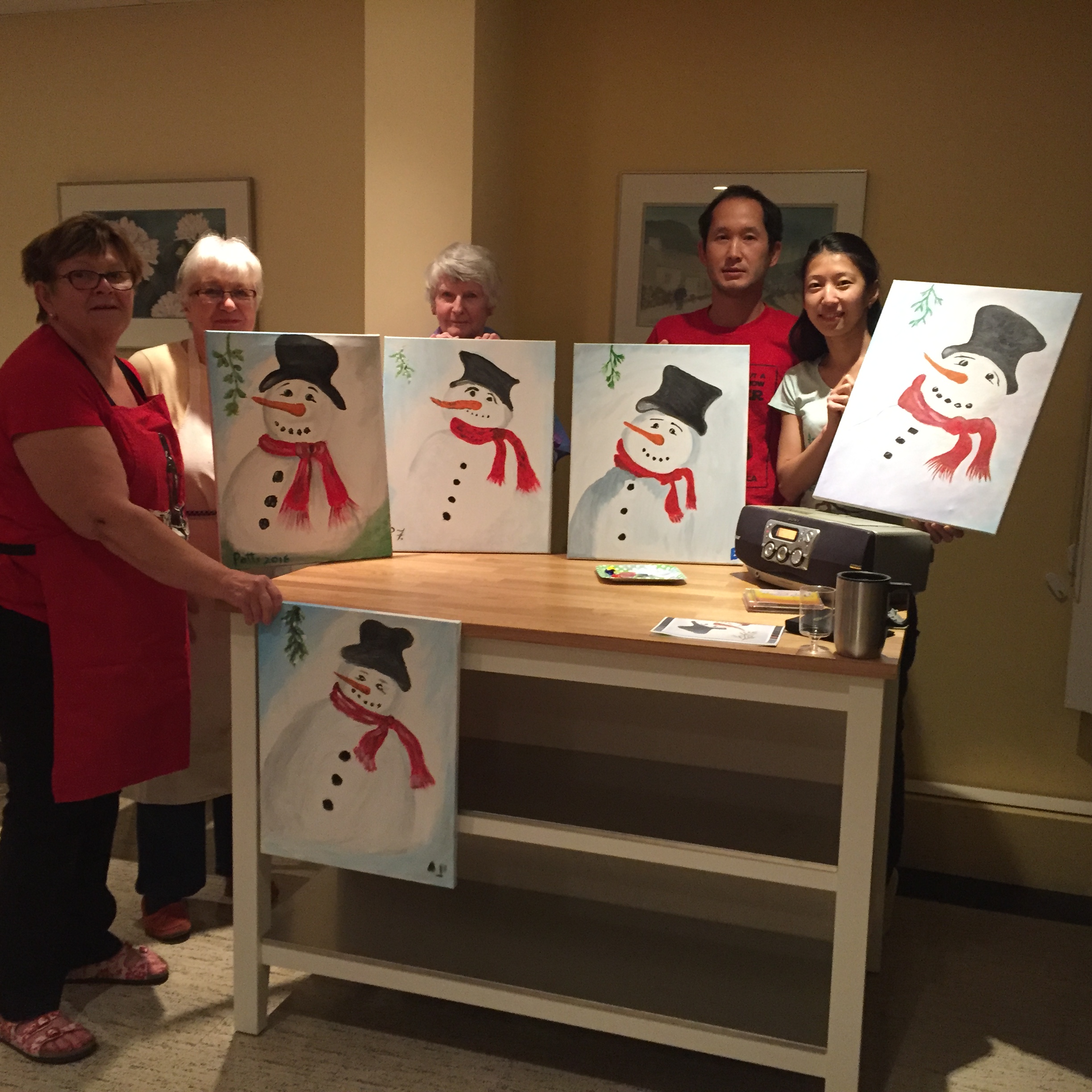 Changes:
November 17, 2016 @ 12:25:02
Current Revision
Title

Deleted:

Paint night

Added:

Paint in the Perrier
Note: Spaces may be added to comparison text to allow better line wrapping.